Violence against women and girls is a major health and human rights issue.United Nations General Assembly defnes Violence against Women as "Any act of gender based violence that results in, or is likely to result in, physical, sexual, or psychological harm or suffering to women, including threats of such acts, coercion or arbitrary deprivation of liberty, whether occurring in public or private life".
Violence against women is a global problem occurring in every culture and social group. Now a days violence affects the live of millions of women and girls in all socio-economic classes around the world. It cuts across cultural and religious barriers and take a variety of forms, from domestic abuse to the child marriages and female circumcision. Violence against women is largely unreported. Fear and stigma often prevent women from reporting incidents of violence or seeking assistance.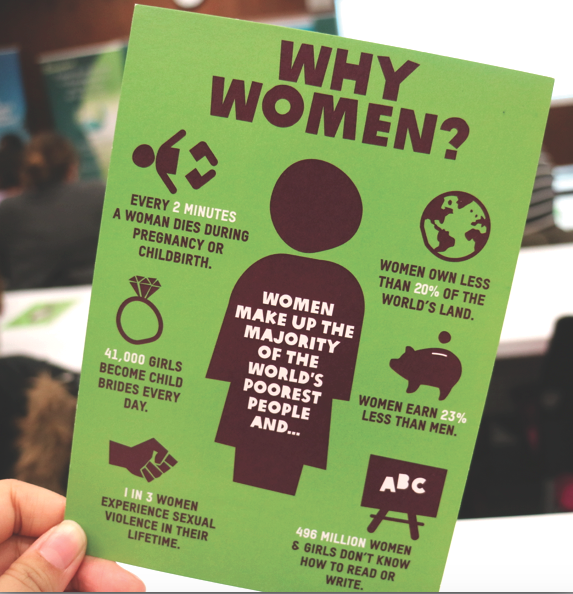 In fact, 80 percent of women who have been physically abused by their partners have been never informed the Police. In December 1999, at the 54th session, the UN General Assembly adopted a resolution declaring that November 25th the International Day for the Elimination of Violence Against Women and Girls.
Every year, 25 November and the ensuing 16 Days of Activism against Gender Violence which follow (ending on 10 December, Human Rights Day) are commemorated around the world, providing individuals and groups a chance to mobilize and call attention to the urgent need to end violence against women and girls.
This is the Shadow Pandemic growing amidst the COVID-19 crisis and we need a global collective effort to stop it. As COVID-19 cases continue to strain health services, essential services, such as domestic violence shelters and helplines, have reached capacity. More needs to be done to prioritize addressing violence against women in COVID-19 response and recovery efforts. The COVID-19 pandemic has shown once more that for some women not even their home is a safe place.
Theme for the International Day for the Elimination of Violence against Women is "Orange the World: Fund, Respond, Prevent, Collect".
Figures show that violence against women and children has increased since COVID-19 lockdown measures started. Some Member States have introduced gender-sensitive response measures, such as special alert mechanisms in pharmacies, to protect women and children from all forms of violence.
Gender-based violence (GBV) or violence against women and girls (VAWG), is a global pandemic that affects 1 in 3 women in their lifetime.By September 2020, 48 countries had integrated prevention and response to violence against women and girls into COVID-19 response plans.The numbers are staggering:
137 women are killed by a member of their family every day.
Adult women account for nearly half (49 per cent) of all human trafficking victims detected globally.
In 2019, one in five women, aged 20–24 years, were married before the age of 18.
At least 200 million women and girls, aged 15–49 years, have undergone female genital mutilation in 31 countries where the practice is concentrated.
15 million adolescent girls worldwide, aged 15–19 years, have experienced forced sex.
School-related gender-based violence is a major obstacle to universal schooling and the right to education for girls.
One in 10 women in the European Union report having experienced cyber-harassment since the age of 15.
In the Middle East and North Africa, 40–60 percent of women have experienced street-based sexual harassment.
Across five regions, 82 per cent of women parliamentarians reported having experienced some form of psychological violence while serving their terms.
Prevention of Violence
Perception of Society to be changed.
Education and Awareness among all.
Developing Programs.
Setting up Family Counselling Centres.
Implementing Laws Strictly.
Effective Cooperation between NGOs and Police.
"Break the Silence when you Witness Violence against women and girl, Do not step back, step forward and Act on it".
Violence against women is a chosen action against a women or a girl child simply because of her gender, simply because she is female. Change is possible, but it requires action, commitment and determination.
Thanks for reading!…🙏